What We Do
We think there are two different ways of approaching flourishing. There is the experiences and circumstances approach and there is the becoming a better person approach.
The first approach emphasises the importance of finding a new set of circumstances, a better job, possibly having a better salary, finding a different community, moving house, changing career. All of these things can be helpful to flourishing and to developing potentially good goals.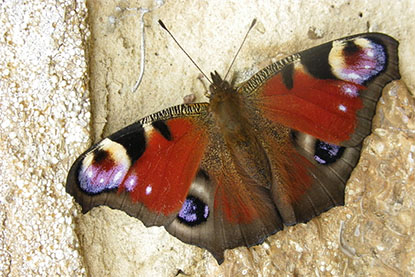 Our focus is very much on helping clients become better and more capable people – people who can flourish
However, we believe that they often miss the more significant source of flourishing – becoming a better person: becoming someone who is more able to build deep relationships; someone who has perspectives and qualities that underpin flourishing, such as being productive and purposeful, knowing the kind of roles and contexts we are suited to and those we aren't. It's about having a generosity of spirit, developing wisdom and intelligent decision-making, working at building deep relationships and being a person who collaborates well with others in community. This 'becoming a better person' approach also means learning how to have a rich emotional and thought life, one that promotes resilience, and generates high levels of consistent joy and peace. It is about becoming a person who knows how to live spiritually and connect with wonder, goodness and beauty. 
So our focus is very much on helping clients become better and more capable people – people who can flourish. And the beautiful consequence of this is that they can then develop the skills to be able to shape their experiences and circumstances more.
Specifically, there are three different ways we help people. We help people through professional development coaching which helps those in work roles who want to develop the skills of flourishing in the working world. We also provide personal development coaching work for those who want to focus more on their whole lives, and who especially want to combine this with looking at areas such as establishing stronger life purposes, and strategies of whole life flourishing such as building a stronger emotional and spiritual life. And lastly we help people through running small group workshops where we look at various aspects of flourishing and combine up to date teaching with group discussion and skill development.
We help people develop key work skills and perspectives. We have worked with professionals across the globe helping them find their "sweet spots" – the place where personality, background, gifts, passion, context and sense of deep down purpose all meet and out of which comes a flourishing vocation. We help people become better leaders, stronger at building relationships, more able to do difficult conversations, more able to communicate effectively and find sustainable fulfilment in their work.
Many of our coaching assignments have been focused on helping people discover more about who they really are – their authentic personality, core gifting and personal vocation. We have also helped clients build a more constructive emotional life with less anxiety, anger and guilt, and more joy, confidence and grounded optimism and hope. These assignments have also included helping people work through life transitions at various stages of life. And for people of Christian faith we also help people establish more deeply a spirituality that really works for them and underpins sustainable flourishing.
We run a range of small group workshops on subjects such as: what is flourishing?; the key skills of flourishing; developing a healthy relationship style; having great conversations that matter; handling disagreement; becoming a strong community person; spirituality for flourishing and many more.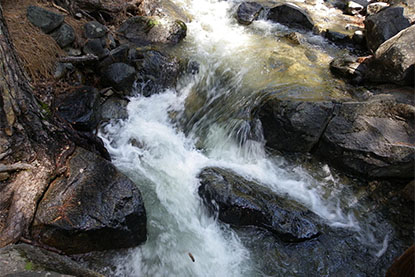 Making the decision to flourish
A fast running stream cuts its way through rock over many thousands of years. Even a small amount of water applied to rock over a long period of time will incise channels through the toughest material. Similarly, the decisions we make to become a better person may be small ones, but they can have a powerful effect over time. Our choices are important and cumulative and include what we believe about ourselves, our upbringing and our circumstances; the skills we develop; the experience we gain; the life direction we pursue. All of these choices can help or hinder our overall decision to flourish.